Anita Cimino

Anita Cimino has had six solo exhibitions of her art and she has been represented in museums, galleries, and private collections. Cimino is a retired educator who worked with teachers to develop their skills in all areas including the use of art to invigorate students' learning.
Cimino won first place from the Artists Federation for her monotype, Masked Ball and was awarded a first-place plaque for her mixed media work from the United Federation of Teachers. Her painting, Can You Imagine! won an award in a juried St. John's University exhibition and in the June 2023 exhibition, Rising River won an award from Art Alliance of Monmouth County.
The Council on Arts and Humanities for Staten Island awarded two grants to Cimino for her work and for future development in painting and printmaking. Cimino worked with the Noble Maritime Museum in Snug Harbor to provide an opportunity for a group of students to learn printmaking at the museum.
In 2022, the art committee of Murray Berman, Art at the J, devoted the entire gallery to a solo exhibition of 25 paintings of Cimino's new work. Earlier solo exhibitions include Manhattan Theatre Source and for the cover of the book of their Manhattan plays, her monotype was selected. At the Noble Museum, the solo exhibition focused on printmaking for which Cimino also authored a book that was related to her art.
ARTIST STATEMENT
My early years were spent painting and printmaking in the art community of Provincetown, MA and later with artists and printmakers in the Art Lab in Snug Harbor. The focus of my art is abstract, and the approach is spontaneous and intuitive while experimenting with a wide range of tools, techniques, and paints including acrylic, ink, gouache, and watercolor on canvas and paper and believing that, "if it works, then it works!"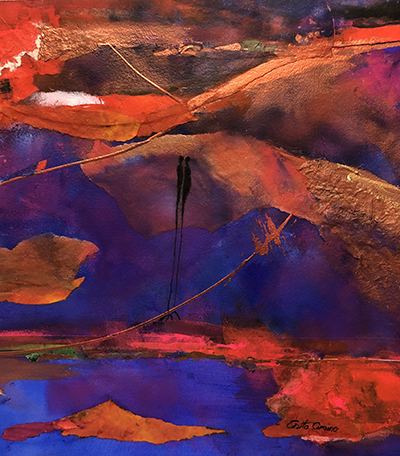 And Us
.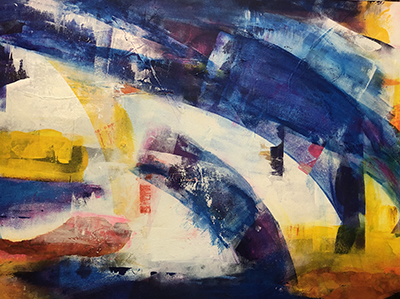 Bridge to My Heart
.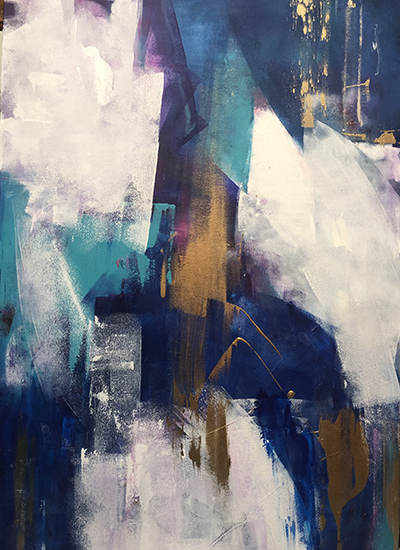 The Golden Path
.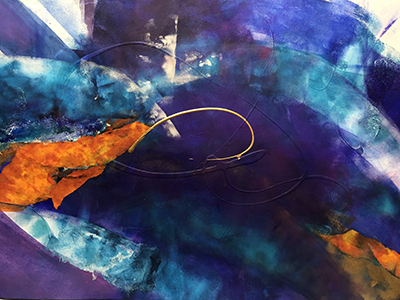 Whirlwind
.